The police has arrested a ritualist, Korede Odubela, for killing his step-daughter, Amudalat Oshimodi, and using her for ritual purposes.
He was aided by another man Lekan Lawal, and the crime was committed at Imosan area in Ifesowapo LGA of Ogun State.
The duo have confessed to the crime, state Commissioner of Police, Ahmed Ilyasu said. The girl was strangulated to death by the two, while her head and hands were sold to ritualists.
"It is true that Lekan Lawal and I connived to kill my step-daughter. The girl was 16 years old; she was always stealing her mother's money.
"And the mother said we should kill her as a sacrifice for the other children she had. Since she normally sleeps at the door post outside. So, on the fateful night around 12 midnight, I invited Lekan Lawal, and he held the girl by the neck and strangled her while I held her legs.
"That was how she died,†Odubela said.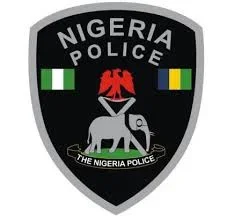 https://www.nigerianbulletin.com/thread ... ls.226394/