Nollywood actress, Cossy Orjiakor, can just chose to be nasty sometimes as she has continued to show that she plays a lot compared to when she is angry.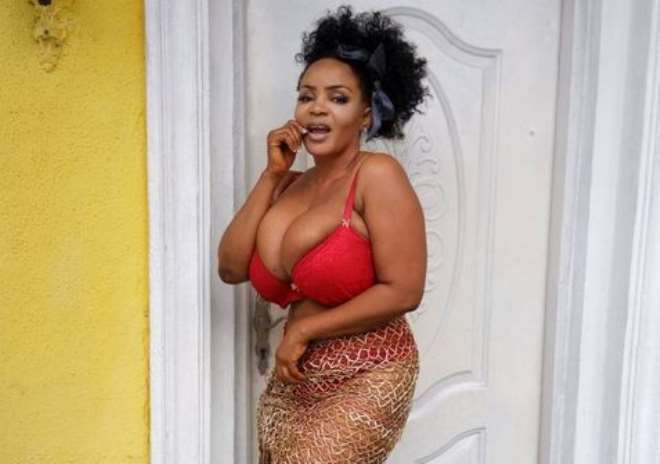 Well, rather than show her anger on social media, she chooses to entertain and play around feeding the eyes of her fans and reading funny comments about herself.
She cannot come and kill herself by herself so recently she was just goofing around as she claimed she asked some kids what they think anytime they see the milk factory and she was told they see food.
According to her, "What do kids see or think when they see boobs...Guess! I asked, they said its food for children. Abundant food. So dirty minds when kids see me they see food."
Cossy and her mouth shaaaa, hmm she is just enjoying herself the way she wants it jare